Following the development of a research concentration in Geochemistry during the 1990s, the University of Maryland, College Park, is now building its strength in Geophysics. This new research group investigates the physical processes and structure of the Earth and planetary interiors. Both computational modeling and experimental methods are used to understand planetary processes at all depths, from near-surface conditions to deep interiors. Research areas include: deformation of planetary lithospheres, including earthquakes and the origin of plate boundaries; evolution and dynamics of geological multiphase aggregates, including compaction of porous media and flow in melt-bearing systems; properties and phase relations of minerals at high pressures and temperatures; and dynamics of metallic cores and generation of planetary magnetic fields.

Research Facilities:
Geodynamics Research Laboratory
Laboratory for Rock Physics
Nonlinear Dynamics Laboratory

Graduate Program:
Interested students are encouraged to apply to our graduate program. There are opportunities for graduate study in geophysics for students having a variety of backgrounds, especially those with degrees in the physical sciences, mathematics, computer science, or engineering.

Resident Geophysics Faculty:

Saswata Hier-Majumder
Theoretical modeling of multicomponent fluid dynamics in problems of geophysical interest. Segregation and transport of melt in the mantle. Experimental determination of the influence of water on the kinetic properties of silicates.
(Geodynamics Research Group)
Daniel Lathrop
Experimental geophysical fluid dynamics, superfluid turbulence, magnetorotational instability, magnetoturbulence and dynamos, and strongly nonlinear surface waves.
(Nonlinear Dynamics Laboratory)
Laurent Montési
Earth and planetary surface deformation (mountain belts, rifting, and the influence of faults; localized deformation on shear zones). Computational models of lithospheres of terrestrial planets.
(Montési Geodynamics)
Wen-lu Zhu
Experimental rock physics; laboratory and theoretical studies on deformation and percolation of crustal rocks; transport properties of hydrothermal vent deposits; submarine geomorphology.
(Laboratory for Rock Physics)
Adjunct Geophysics Faculty: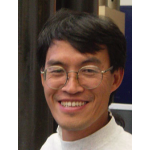 Yingwei Fei (Carnegie Institution of Washington)
Formation and chemical composition of planetary interiors, physical properties of planetary materials at high pressure and temperature, and material synthesis at high pressure.
(Geophysical Laboratory Multi-anvil Group)