Soils and Environment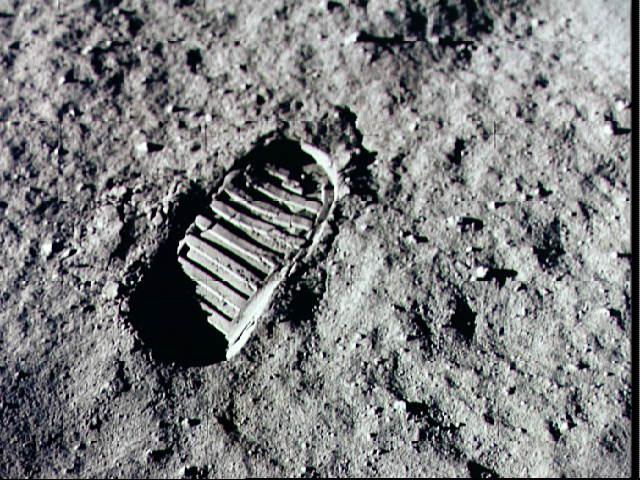 Introducing soils:
An important consequence of the factors we just listed is that in some regions, weathering products hang around and continue to interact with weathering agents and parent material. The result is soil. Terms:
Regolith [Greek: Rhegos - "blanket" + Lithos - "rock"]: The blanket of unconsolidated particulate material lying on top of bedrock. Regolith need not necessarily contain any organic content.

Soil

Definition - That part of the regolith that consists of weathered rock, water, air and HUMUS, organic matter derived by decay of plant material, that can support rooted plants. (They need nutrients moisture and mechanical support
Major attribute -soil is the link between the realm of the solid Earth and the biosphere.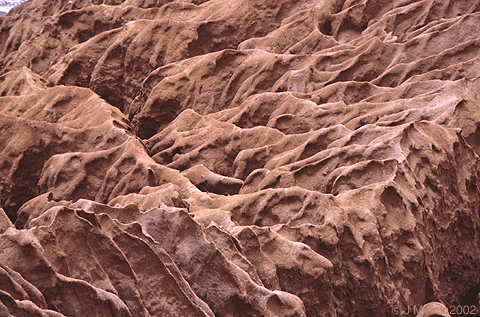 Land use planning
:
Physical properties
Erosion management
Waste disposal:
Residence time of waste
Interaction with the natural ecosystem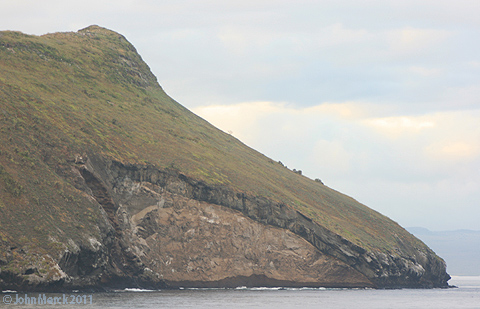 Study of Natural Hazards
:
Slope stability
Earthquake resistance
Floodplain assessment
Climate patterns
:
Record of ancient climates
Interface between geologic and biological world
Soil Profiles:
Transport of weathering products: The mineral component can form either:
Residual soil: Weathering products of rock that form and stay in place.




Transported soil: Weathering products of rock that are moved by some agent of transport prior to deposition.
The ideal soil profile
-the succession of distinctive
horizons
(a new term for layers or strata, when applied to soils) from the surface down to the
bedrock
(unaltered parent material). All soil profiles contain the following, in some form or other:
O horizon - the zone of humus - i.e. decaying organic (plant, fungus, and animal) material. Dark brown or black.
A horizon - decayed humus mixes with minerals derived from bedrock. Clay and other materials may be leached - physically washed away or dissolved - into lower horizons.
E horizon - zone of leaching continues in this horizon composed mostly of mineral material. This horizon is generally light in color and depleted in:

Clay
calcium
Magnesium
Iron

B horizon - the subsoil is the zone of accumulation for both clays and soluble substances leached out of overlying layers. Depending on what has accumulated, we identify variants:

Argillic B horizon, enriched in clay, transported downward by leaching.
Bk horizon, enriched in calcium carbonate (CaCO3), transported downward by leaching. In the Bk horizon, CaCO3 coats grains and may fill in some pore space, but does nor predominate.
K horizon, in which CaCO3 fills in pore space. Nodules of CaCO3 are often called caliche.

C horizon - Weathered and broken parent bedrock material.
R horizon - Finally, unweathered bedrock.
In the real world, soil profiles are influenced and constrained by their environments, such that the relative thickness (or even the presence) of horizons is highly variable. Compare:


Pedocal: a soil of arid regions in which the zone of leaching is thin but the zone of accumulation is thick.
Laterite - soil formed in the tropics where rainfall is so intense that all soluble minerals are completely leached and decomposition is so fast that there is no significant O horizon.

In any event, in order for soils to exist, there must be:

Sources of both the mineral and organic component.
Sufficient environmental stability for those materials to remain in place.




Soil Properties:


Color:

The O and A horizons are dark because of their organic content.
The E horizon is usually pale because of the leaching of soluble iron oxides
The B horizon is variable depending on the relative preponderance of clay minerals and iron oxides
If a K horizon is present, it will be nearly white.

Color is an indication of drainage:

Well-drained soils tend to be reddish.
Poorly drained soils are likely to be yellowish.

Thus, color is a good identification key for poorly-drained soils that pose difficulties in stability or waste contamination.

Texture:

A soil's texture is based on the grain-size of its predominant mineral components. A quick-and-dirty (ha ha) guide to identification involves using naked eye or hand-lens to estimate sand and silt component. Of course, tactile texture depends on grain size:

Sand grains are visible to the naked eye and feels gritty.
Silt is visible using a 10 x loop and feels like baking powder.
Clay particles are too small for a 10 x loop and feel cohesive.


Structure:

Peds are aggregates of soil particles clinging together. These tend to assume regular forms that can be classified:

Granular peds (1 - 10 mm) common in A horizon
Blocky peds (5 - 50 mm) are equidimensional and common in the B horizon.
Prismatic peds (10 - 100 mm) tend to have elongate shapes. Also common in the B horizon
Platy peds are common in the E horizon.

Soil structure becomes more complex as the age of the soil increases. Thus, the prepondernace of prismatic over blocky peds in the B horizon is indicative of greater age.
Soil Fertility:
Fertility is the capacity of the soil to supply nutrients, especially nitrogen (N), phosphorus (P), and potassium (K) needed for plant growth. We recognize three stages in the development of fertility:

Building through rapid deposition (via volcanic eruptions, floods (right), etc.)
Sustaining through the slow resupply of nutrients through chemical weathering to form clay minerals, and other slow processes.
Degrading depletion of necessary minerals by surface physical, hydrologic, or biologic processes.
Soil Classification:
Two parallel and independent systems exist:

Soil Taxonomy:

is employed by soil scientists
emphasizes the physical and chemical properties of the soil profile
is useful for agriculture and related purposes.

The pedocal, and laterite mentioned above are examples.

Engineering classification The Unified soil classification system:

is employed by engineers
classifies soils based on predominant particle size
is optimized for conveying information about a soil's mechanical properties
Engineering properties of soil:
These are the properties that determine a soil's mechanical characteristics, resistance to loads, and chemical and physical interactions with groundwater. We will consider:

Strength
Sensitivity
Compressibility
Erodibility
Hydraulic conductivity
Corrosion potential
Ease of excavation
Shrink-swell potential
Strength: The ability of the soil to resist deformation when a load is applied to it. This represents a complex interaction of:
Cohesion and frictional force between grains. These are determined in part by:

Films of moisture exert surface tension between grains, increasing cohesion
Density, size, and shape of soil particles. (Platy grains are more cohesive because they may adhere to one another across a larger surface area.)

The weight of the overlying material
Binding by vegetation.
Sensitivity: A soil's change in strength upon being vibrated or disturbed.
Soils with larger grains are less sensitive than those with finer grains.
Compressibility: The tendency to compact under load. Coarser material is typically less compressible.
Erodibility: A soil's vulnerability to erosion by agents of transport. Typically:
More cohesive soils (including > 20% clay) are less erodible than sandy or silty soils because their grains adhere when even slightly moist.
Gravel-rich soils are less erodible because of the greater energy needed to transport gravel grains. Indeed, as erosion strikes these soils, gravel grains are concentrated as a protective deflation surface.
Hydraulic conductivity (K): A soil's ability to transmit groundwater. Essentially a function of:
the volume of interconnected pore space.
grain size.
Note: Clay rich fine grained soils may contain much water but, because of its electrostatic interactions with the grains, allow very little to pass through.
Corrosion potential: A measure of the speed with which chemical reactions in the soil will corrode buried objects. Generally a function of:
Characteristics of soil chemistry, including pH and redox potential
The amount of water - the medium in which the reactions occur.
Ease of excavation: What kind of machinery is needed to excavate(More a measure of human technology than of soil):
Common excavation can be done with an earth-mover or backhoe
Rippable excavation requires that the soil be broken up by special ripping teeth. (right)
Blasting may be necessary with strongly cemented soils.
Shrink-swell potential: (A live issue in our region.) The degree to which soils expand and contract when wet or dry. Many clay minerals, especially montmorillonite, can accept water molecules into their crystal lattices, expanding to up to 15 times their original volume in the process. Expansive soils rich in such clays may swell from 25 to 50% of their dry volume, damaging foundations and disrupting other constructions. Associated issues:
Climate: Regions with distinct wet and dry season are at greater risk
Inhomogeneities in surface cover such as pavement or buildings next to open ground may cause soils in adjacent places to shrink or swell differently.
Transpiration by trees may cause the soil near them to become dry and shrink compared to adjacent soil.
Topographic irregularities causing water to flow away from one location or pool in another before infiltration.
Environmental problems of soil:
The effects of changing land use on soils. We will consider:

Agriculture
Urbanization
Off-road vehicles
Agriculture: Naturally impacts soil health because plowing:
Reduces soil cohesion
exposes soil to erosion.
As a result, an estimated 30% of
topsoil
- the nutrient-rich O and upper part of the A horizons - has been lost in the US. Note that soils form at rates less than 1 mm/year. If erosion outstrips soil formation, soils will be lost. Extreme cases in history include the
destruction of the native soils of Iceland
by Norse settlers (right). Mitigation strategies: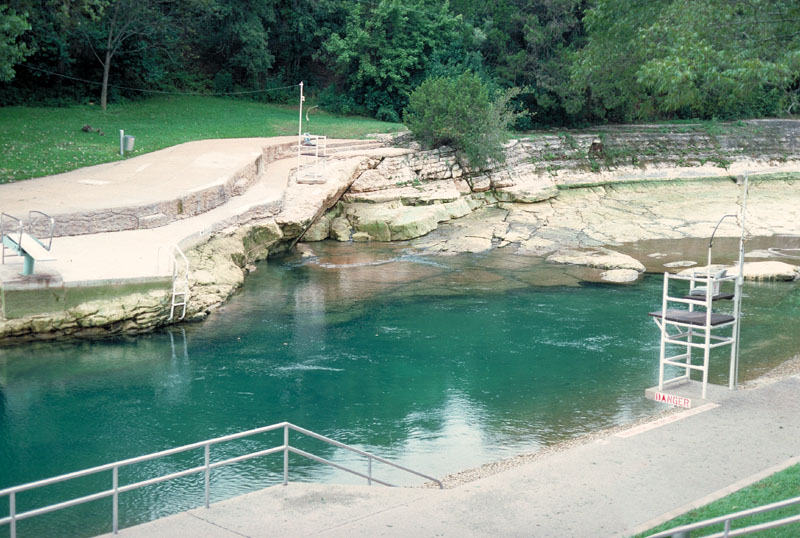 Urbanization: Influences soil health in varied ways:
Construction disrupts soil and greatly increases erosion and sediment load in streams
Development of drainage systems increases runoff and decreases infiltration, altering soil cohesiveness.
Construction of Impervious cover does the same. (Thereby hangs a tale)
Soils and materials brought in for construction may alter soil composition
Soils in urban areas are vulnerable to pollution.
Off-road vehicles: In some ways mimic the effects of agriculture and in others the effects of urbanization:
Direct mechanical damage to soil and vegetative cover
As with plowing, that damage makes the soils vulnerable to erosion.
Runoff is increased by up to a factor of eight.
Soils become compacted and less hydraulically conductive. (As if impervious cover were being built on it)
Soil pollution:
In nature, soils are the primary location of the biological filtration system in which bacteria break down organic pollutants. They can, however, become reservoirs for industrial contaminants that the natural filtration system can't deal with, especially as these tend to adhere to fine grains.
Remediation is onerous and expensive, including soil removal, incineration, or bioremediation.