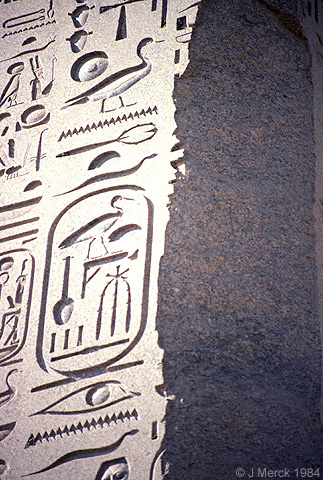 Karnak - Obelisk of Hatshepsut
---
Location: Karnak, near Luxor, Egypt
Year: 1984
Merckslides catalogue number: 01-13245
Comments: Interesting, when Hatshepsut, the notorious 18th dynasty female "king" died, her long suppressed ward, Tuthmose III, sought to obliterate her memory. Instead of tearing down her two obilesks at Karnak, however, he erected walls around them to conceal them. The result today is that they are among the best preserved monuments there.