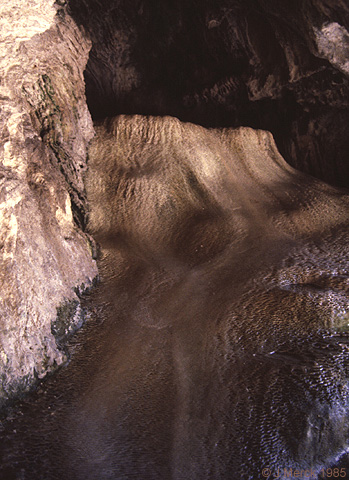 The heart of the Soda Dam
---
Location: Rio Jemez canyon - near Jemez Springs, NM
Year: 1985
Merckslides catalogue number: 06-16972
Comments: In one special place, a hot spring seeps calcium carbonate-laden water at the banks of the Rio Jemez. The carbonate has precipitated into a "Soda Dam" that partially blocks the river. At one point, inside a cave in the dam, the spring, itself, is visible, a bathroom sink sized pool of hot water in a scalloped travertine basin. Cool.