Variation and Fossil Individuals
Sources of Variation within Populations:
The ultimate goal of taxonomy is the description of the diversity of living things. Without this knowledge, we can barely begin to understand the fossil record, however before attempting to do taxonomy, we must consider the mechanisms that generate diversity among organisms.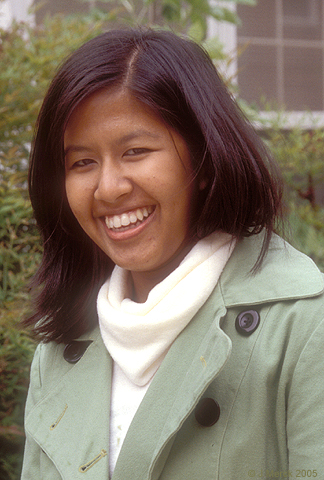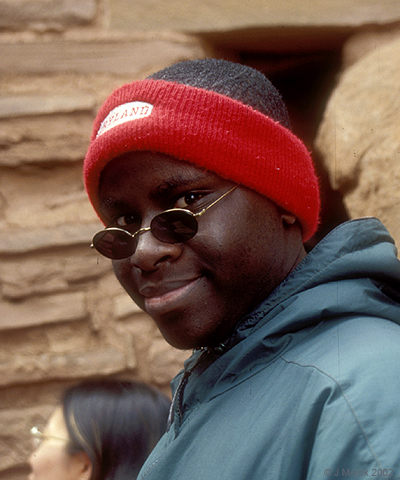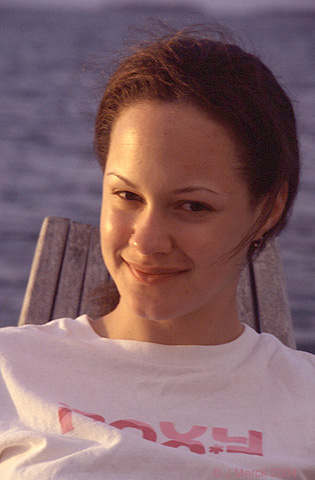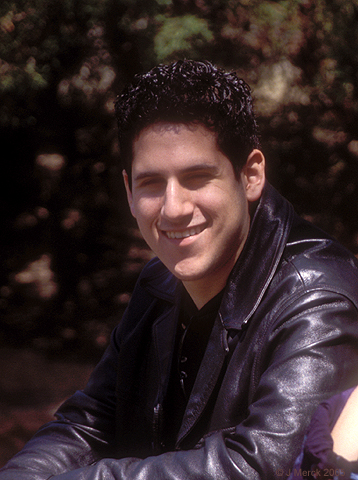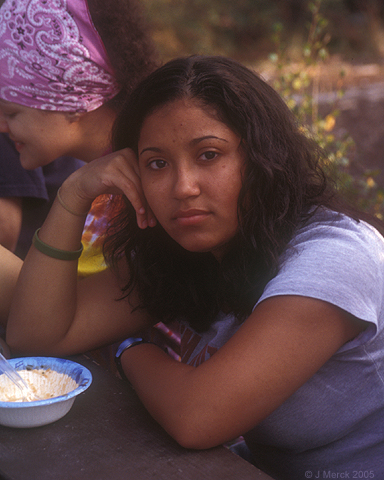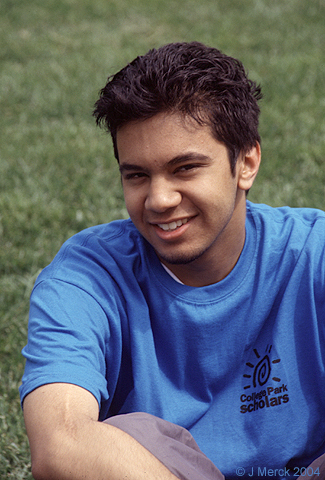 A small sample of human variation
Growth Strategies:
After individual variation - an essential driver of evolution, ontogenetic variation is arguably the most significant source of diversity, so its interpretation merits detailed attention. Interpreting ontogenetic status requires first that the growth mode of hard parts be identified. The major growth strategies:
Bivlave shell with growth lines from

Invertebrates of the Salish Sea

Marginal accretion: (E.G. cnidarians, brachiopods, mollusks, some vertebrate elements): Growth occurs by deposition of hard tissue at the periphery of existing hard parts. This typically leaves "growth lines" that serve as a record of the element's previous size and shape.


Nautilus

shell cross-section from

Wikipedia

Addition: (E.G. Foraminiferans, internal structures of cephalopods, echinoderms): Discrete new parts added or intercalated, with little change afterward. Shelled cephalopods, for example, sequentially add internal shell chambers (right).


Bryozoan zooecia from

SUNY Cortland

Serial Addition in colonial organisms (cnidarians, bryozoans): A special case of addition where the parts replicated are skeletons of zooids comparable to those of entire other organisms.


Cicada ecdysis from

Massachusetts Cicadas

Ecdysis (a.k.a. Molting) (arthropods): each growth stage or instar is entirely new hard material part.

This allows for radical transformation between growth stages. This is particularly extreme in insects (E.G. winged cicada adult emerging from skeleton of burrowing nymph, right)
leaves discrete size classes representing age cohorts.
Allows a single organisms to leave many potential body fossils.




Schematic cartoon of vertebrate bone growth

Continuous Modification (vertebrates): Vertebrates experience a continuous remodeling of skeletal tissues:

Skeletal elements are pre-formed in membrane or cartilage, that serves as the template for the deposition of bone, and is often replaced by it.
Bone, once laid down by specialized cells called osteoblasts, is remodeled throughout ontogeny by and removal by osteoclasts coupled with ongoing deposition. This typically obscures details of earlier life stages.
But note that many creatures combine strategies. E.G.: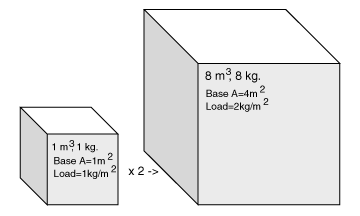 Isometric scaling of a cube
Allometry:
A distinct ontogenetic issues is that of
scaling
. Typically, different parts of the organism grow at different rates - i.e. they experience
allometric
scaling. This results from a simple fact of geometry:
Surface area scales as the 2/3 power of volume when an object is scaled up isometrically - with all dimensions scaling at the same rate.

Thus, if we double the scale an object in all dimensions (i.e. we scale it isometrically), the load experienced by any part of its load-bearing surface increases by two. If we keep doing this, the material will reach its mechanical limits and break under the load.

Organisms cope with changes in the mechanical forces they experience during growth by scaling allometrically - with different parts of the body growing at different rates:

Positive allometry: a feature scales up faster than than others.
Negative allometry: a feature scales up more slowly than than others.

Consider...


A small

Allometrosaurus

(1) scales up isometrically (2) or allometrically (3)

To compensate for changes in mechanical loading, body proportions must change as the object scales up. In the natural world, organisms scale allometrically (i.e. in unequal proportions as they grow, in large part to maintain constant levels of loading on their tissues. In the example at right, the leg bones of a little Allometrosaurus support its body well, but when scaled up isometrically by a factor of two, its leg bones are dangerously overloaded. To compensate, the width of the leg bones must scale with positive allometry (3) so the load experienced by each parcel of bone does not change.

This form of allometric scaling is called scaling with mechanical similarity.

The net effect: most organisms scale allometrically as they grow.
Comparative allometry: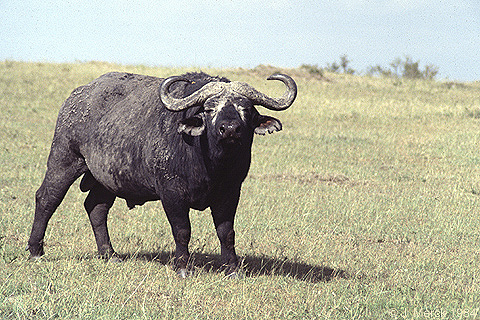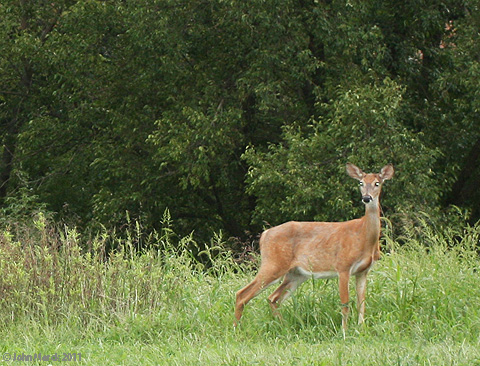 White-tailed deer and cape buffalo - scaling with mechanical similarity
Allometric scaling is also evident in comparisons across taxa.
Small and large members of the same group such as the white-tailed deer (left) and cape buffalo (right), both members of Artiodactyla, may have different limb proportions but scale with mechanical similarity in order to move about in basically similar ways.


Red squirrel from

MailOnline

and Asian elephant from

MailOnline



Of course, this has limits, too. If the critter's legs scale up faster than its heart and lungs, it will eventually be unable to support them. Thus, large animals typically behave differently than small ones to limit loads and conserve energy. An elephant moving full-speed is still walking, whereas a small mammal can afford to bound with all four feet in the air.
The "evolution" of Babylon 5's Jason Ironheart from
Not Entirely Stable
Growth and evolution:
Remember,
ontogeny pertains to the individual, evolution to the lineage.
(TV sci-fi plots notwithstanding.) That doesn't mean they aren't connected in any way. Now that we know something about how organisms grow, let's consider how alterations in ontogeny over evolutionary time can drive evolutionary change through the process of
heterochrony
.
Heterchrony:
Subtle changes over evolutionary time in an organism's developmental timetable are a potent source of overall evolutionary change. This is an idea with a history as long as the study of evolution.
Ernst Haeckel (1836 - 1919) Noted that the embryos of evolutionarily derived creatures may pass through stages in which they display ancestral traits. The human embryo, for instance, at certain stages has a tail and open gill slits. Proposed what he termed the biogenic law which maintains that "ontogeny recapitulates phylogeny." He attempted to integrate it with Darwinian evolution through the notion that evolutionary change is accomplished by the addition of new changes to the end of the embryological or developmental sequence. This idea seems simplistic when you consider what it implies about the evolution of butterflies, but it was eagerly embraced for the first half of the 20th century. (Note: Haeckel was an interesting originator of vocabulary. He gave us the terms "heterochrony" and "biology."

Karl Ernst von Baer (1792 - 1876) - Was an opponent of recapitulationism and set forth a series of developmental laws that held that:

Development is a process of differentiation from generalized to specialized form, with general structures appearing first.
The embryo of any creature is never identical to the adult of any other.

Stephen J. Gould: (1941 - 2002) Accumulating evidence during the 20th century revealed many weaknesses in the "biogenic law." Von Baer's laws, while holding up intact, cried out for elaboration. In 1977, Stephen Gould stepped to the plate in the book Ontogeny and Phylogeny with the terminology and organization of heterchrony as we understand it. We have two basic forms of heterochrony, and three distinct parameters that can be tweeked to produce the change. The result is six distinct varieties. Study the diagram below for full illumination.
General patterns of heterochrony:
Adult derived axolotl (left) resembles juvenile ancestral tiger salamander (right) from

The Planted Tank

and

Axolotls

Paedomorphosis: Tthe adult of a derived organism resembles a juvenile of the ancestor. Compare the derived, paedomorphic axolotl to a "normal" relative, the tiger salamander. (Adult tiger salamander.)


Peramorphosis: The juvenile of a derived organism resembles an adult of the ancestor. Compare a the derived peramorphic veiled chameleon to a "normal" ancestral common chameleon.

Gould added clarity to these terms by identifying the developmental parameters that could be tweaked to produce either major pattern, and naming the different pathways that resulted. In Gould's system, heterochronic change could result from changes in:
Rate of development.
Time of onset of development.
Time of offset of development.
Combining these developmental parameters gives us:
Varieties of Paedomorphosis:
| | |
| --- | --- |
| If this is the ancestral life history: | |
| Neoteny: Reduced rate of development | |
| Postdisplacement: Postponed onset of development | |
| Progenesis: Developmental offset occurs at an earlier time. | |
Varieties of Peramorphosis:
| | |
| --- | --- |
| Acceleration: Increased rate of development | |
| Predisplacement: Onset of development occurs at an earlier time | |
| Hypermorphosis: Delayed developmental offset. | |
Cultural "evolution": Note that paedomorphosis and peramorphosis occur in popular cultural figures.
Quite frequently, a logo or cartoon character will be juvenilized so that it will be "cute." E.G:
Less frequently, we see peramorphosis:
All of this has huge consequences for Morphometrics, the quantified statistical comparisions of shape.

To Syllabus.