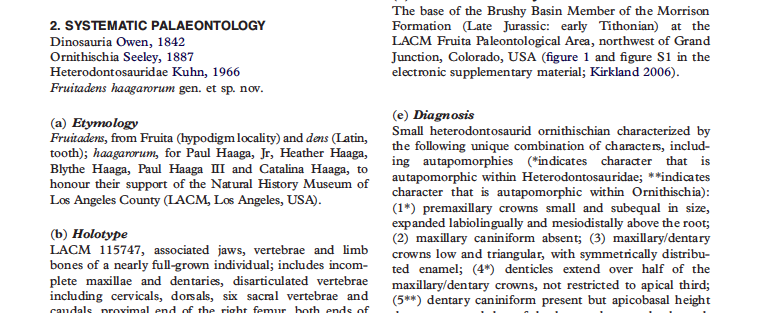 General Rules
In lieu of a standard term paper, this course requires you to work on shorter "critical reviews" of the primary technical literature. In each case you will dissect a short technical paper in order to better understand how the process of research, and the dissemination of research results, works.
In each case there will be a set of specific questions that you will be asked to address. Make certain that you address all of these required questions completely!
In general you will not be required to do outside reading beyond the assigned primary source. However, if you feel that it is necessary to do so, make certain that you cite any relevant sources in your review. (If you have questions concerning some of the technical terms and the like, feel free to talk to me for clarification).
Each review should be on the order of 2-4 pages long. However, page length or word count per se is not the issue; complete addressing the questions is! So if you need to take longer than 4 pages to completely answer the questions at hand, do so.
Most importantly, you should use this opportunity to better understand what questions are being tested, what tests are used, how the results are evaluated, and what those evaluations imply. You will be presenting your knowledge of the paper to your fellow students in the small group in-class projects, then pooling that information with that of each of the rest of the group to answer a series of additional questions.
Your paper should be submitted as either an MS Word or PDF file, uploaded to the ELMS site. The review is due by the time class starts, as you will be using your information as part of that day's in-class group project.
Every critical review should include your name at the top, and the bibliographical reference for the paper under review using this preferred format.
---
Technical and Grammatical Rules:
Use the style below, which are the preferred styles for the relevant technical bodies (the International Code of Zoological Nomenclature; the US Geological Survey and International Commission on Stratigraphy; and the International Union of Pure and Applied Chemistry, respectively). Note that not all journal editors are sticklers for these rules, so expect to find cases where improper usage shows up in the readings you do!

Taxonomic grammar:
Latin names of species are two word italicized names. The first word (which is also the genus name) is capitalized; the second word (or trivial nomen) is lowercase. Examples include: Homo sapiens, Tyrannosaurus rex, Apatosaurus ajax. If you abbreviate the species name, you must use the capitalized first letter of the genus name, a period, a space, and the full trivial nomen, all in italics: so H. sapiens, T. rex, and A. ajax. (NOTE: "T-Rex" or "T-rex" are just wrong!)
Latin names of genera are single word italicized capitalized names: e.g., Homo, Tyrannosaurus, Apatosaurus.
Other Latin names are capitalized but not in italics: e.g., Hominidae, Primates, Tyrannosauroidea, Theropoda, Sauropodomorpha, Dinosauria. However, the vernacular (i.e., English) equivalents to these are ordinary nouns rather than proper names, so treat them as such: hominid, primate, tyrannosauroid, theropod, sauropodomorph, dinosaur.
Geologic grammar:
Both the formal name of a geologic time unit and the rank itself are capitalized. Thus, it is "Early Jurassic Epoch", "Jurassic Period" and "Mesozoic Era", not "early Jurassic epoch", "Jurassic period", and "Mesozoic era".
Similarly, both the formal name and the word "formation" (or "group", "member", etc.), or the lithology, must be capitalized when referring to formal stratigraphic units. Thus, it is the "Morrison Formation", "Belly River Group", and "Solnhofen Lithographic Limestone", not the "Morrison formation", "Belly River group", and "Solnhofen lithographic limestone".
The prefixes in geologic time conform to the capitalization rules of metric prefixes more generally, so the lowercase "k" is 103 (kilo-, thousands), capital "M" is 106 (mega-, millions), and capital "G" is 109 (giga-, billions). In referring to dates in the geologic past, use "a" (for "annum", year): thus, 18 ka would be 18,000 years before present; 65.5 Ma would be 65,500,000 years ago; and 4.56 Ga would be 4,560,000,000 years ago. For durations, use "yr" (years) rather than "a". So 18 kyr would be any 18,000 year period in Earth history, rather than specifically the last 18,000 years. For example, the Mesozoic Era (which began at 252 Ma and ended 66 Ma) had a duration of 186 Myr.
Chemical grammar:
Numbers for isotopes of an element are in superscript prior the element abbreviation: e.g., 14C, 238U.
Numbers for ionic charges are superscripts after the element or ion abbreviation: e.g., H+, SO42-.
Numbers for element abundance in a chemical formula are in subscript after the appropriate element: e.g., CO2, H2SO4.
---
To Syllabus.
Last modified: 31 August 2017