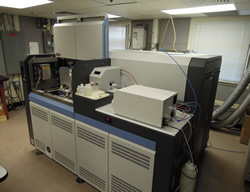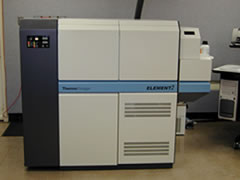 Sample Introduction Devices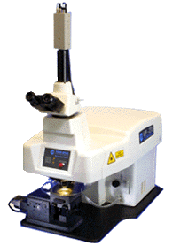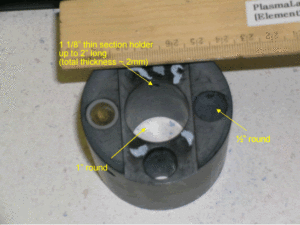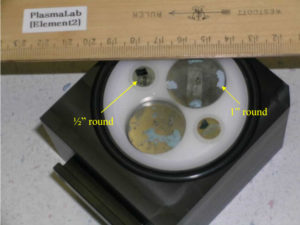 Sample holders for laser ablation
Solution Introduction Systems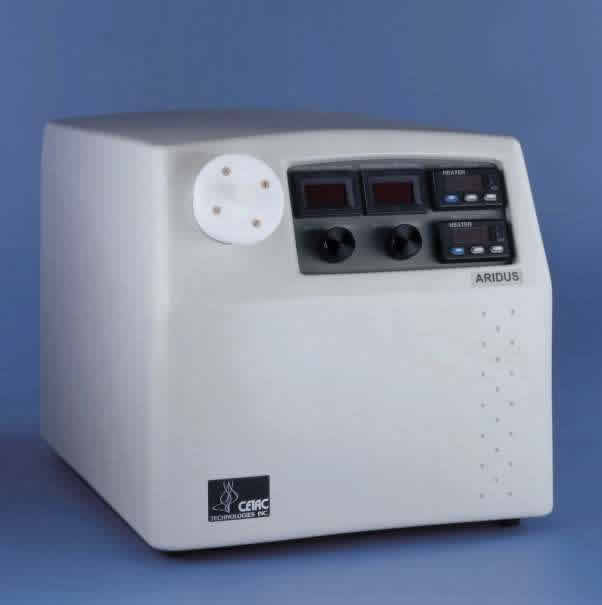 Aridus – membrane desolvation system
---
For details, visit Cetac.
MicroFlow PFA Nebulizer 20 and 50 µL/min (For details visit Elemental Scientific)
Low flow nebulizers (For details visit GE ICP)
Spray chambers – cyclonic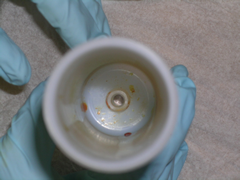 CLEANING THE ARIDUS
If your blanks are high it may be that the Aridus is getting dirty.  The spray chamber may have desiccated sample in it (see picture) and/or the semi-permeable membrane may be dirty.  This means that it will require cleaning.
The Aridus cleaning equipment and instructions can be found in the prep lab, in the top draw to the left of the door to the plasma lab.
It is a simple procedure but please see Richard Ash before starting, as the instruction book does not cover the modifications we have made to the Aridus.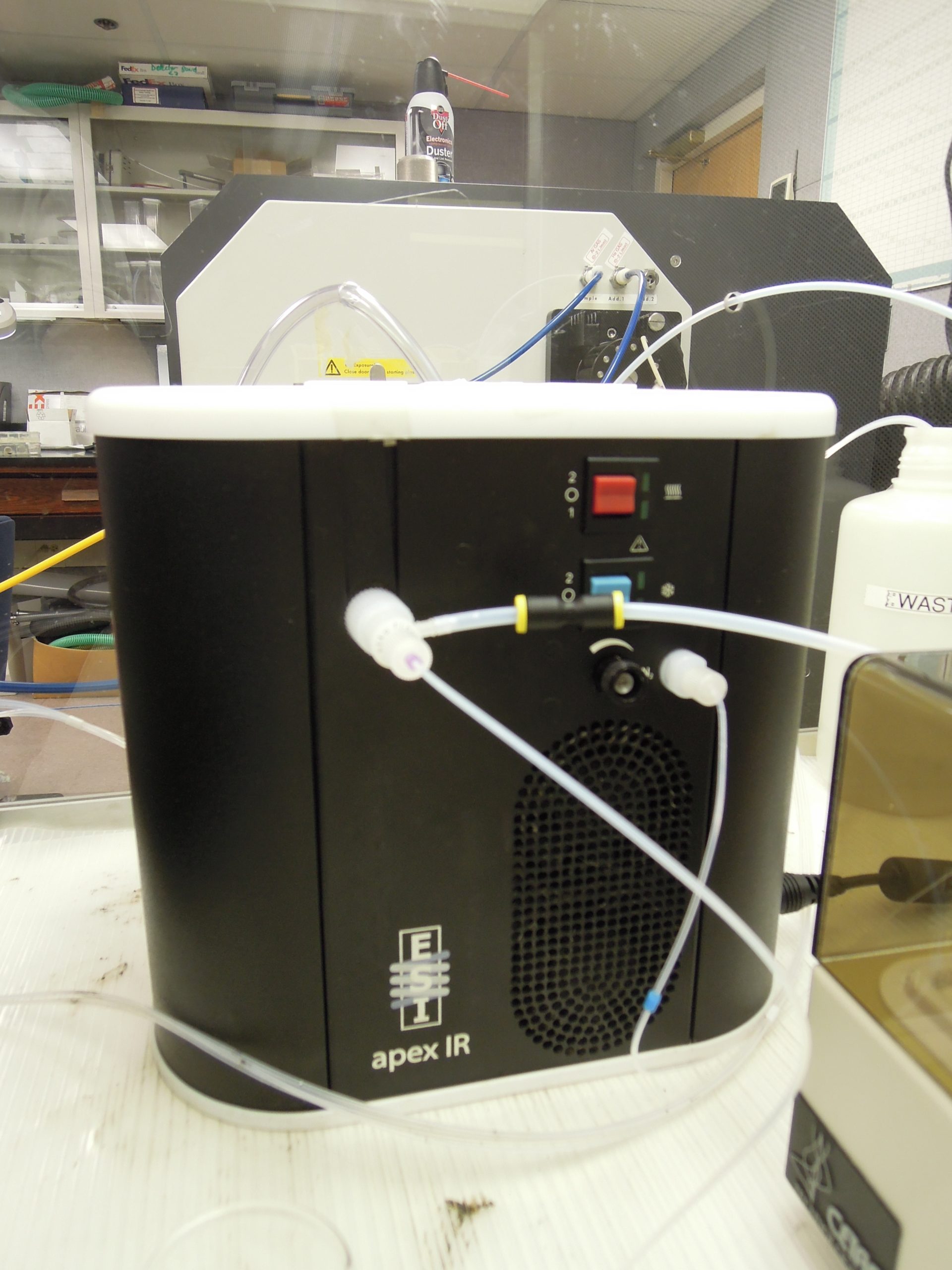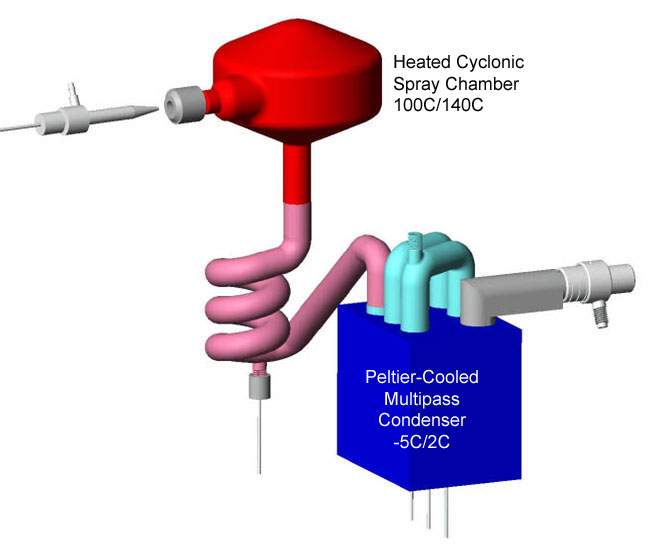 Apex – High-Sensitivity Inlet System, desolvation nebuliser
---
For details, visit Apex.
"The Apex IR has a quartz flow path and includes an additional mixing chamber that further homogenizes and stabilizes the sample aerosol stream, resulting in a more stable signal from the ICPMS. Three  MicroFlow PFA nebulizers: 50, 100, and 300 µL/min are included with the Apex IR. " -From Elemental Scientific